Tiger Woods' majors record is back on the minds of golf lovers as his game comes back into form and once again people are wondering if he will break Jack Nicklaus' mark.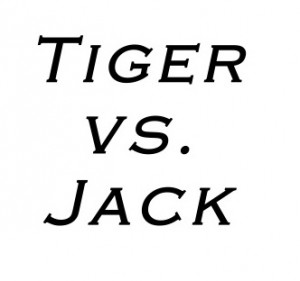 Woods (here is his official site and here is his PGA Tour profile) was tied for the lead after two rounds of the 2012 U.S. Open, but faded over the last two days. He also won the Memorial Tournament in May and the AT&T National in June.
The victory at the Memorial brought attention to Woods' pursuit of Nicklaus' majors record because the tournament is hosted by Nicklaus (here is Nicklaus' official site and here is his PGA Tour profile). That win also tied Woods with Nicklaus for PGA Tour wins with 73. The victory at the AT&T moved Woods into second place by himself behind Sam Snead's 82. Here's Woods talking about the win after the Memorial.
Tiger Woods' majors record trails Nicklaus by either three or four depending on whether you include major wins in amateur tournaments.
Nicklaus has the record for major wins with 20 including amateurs (six Masters, five PGA Championships, four U.S. Opens, three British Opens and two U.S. Amateurs). He also is the leader with professional major titles with 18.
Woods has 17 overall major victories (four Masters, four PGA Championships, three U.S. Opens, three British Opens and three U.S. Amateurs). He has 14 professional major wins.
At one time most golf experts thought the question was not "if" but "when" Woods would break Nicklaus' majors record. Some personal issues derailed Woods career, but it now appears that sidetrack may have been only temporary.
Many golfers, including the weekend duffers, would do well to consider Woods' reaction to his tough times on and off the course. So what can we learn from Tiger Woods' majors record and his pursuit of Jack Nicklaus' mark.
First, don't give up on improving your game. A lot of people wondered if Woods could make it back to his former level of excellence. His recent play has showed that while he may never dominate the game as he once did, he can certainly compete with the best golfers in the world.
Second, learning how to get better at golf is a lifelong process. I'm sure Tiger's improvements haven't happened as quick as he wanted, but he knew that getting better is worth the effort.
Third, don't be afraid to make needed changes. Woods has revamped his swing. At times, it looked like the revisions might not pay off, but now he's once again at the top of the game.
A lot of golfers don't like change. Some often stick with habits and equipment that keep them from getting better and enjoying the game.
Many golfers could help their game by upgrading their clubs. They could cut strokes off their scores by considering 2012 golf club reviews or by purchasing reasonably priced golf clubs.
Some golfers could improve their games significantly with a 30-minute lesson from a professional golf instructor.
It will be fun to watch Tiger Woods' majors record as he goes after Jack Nicklaus' mark. It should encourage us pursue our own personal records and learn to love the game even more.