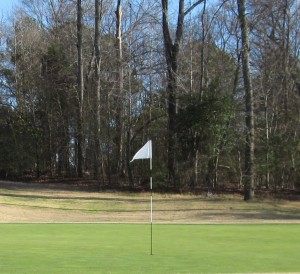 If you've been playing golf for long, chances are you've spent some time looking for reasonably priced golf clubs. This is especially true if you're looking for starter golf clubs because in some cases even the best golf clubs for beginners can be quite expensive.
In my case, I've searched high, low, east, west, downtown, uptown, online, offline and everywhere in between looking for nice clubs that wouldn't empty my wallet. Well, I finally found it — a place that sales golf clubs at a price the average golfer can afford. (Don't tell Daniel, but I feel certain that I found the perfect birthday present for him there!)
We've been fortunate that some good folks have given Daniel some pretty nice clubs. We've also bought him some clubs and other golf equipment along the way. I only wish that I had discovered golfoutletsusa.com
sooner.
In our area, everyone loves to shop at the outlets. When the holidays roll around, you can hardly get in their parking lot. As you may have guessed by the name, you can find the lowest priced golf gear on the web at Golf Outlets USA
.
I've spent a lot of money on golf clubs and other equipment. I've even bought golf clubs and golf bags from people on CraigsList in my search for reasonably priced golf clubs. Daniel is getting to be a pretty experienced golfer now, but I used to be on the constant lookout for starter golf clubs for him. I thought that if he had the best golf clubs for beginners he'd be ahead of the game in a real way.
I did manage to find a few good deals in my quest for affordable golf clubs, but I also spent more money than I needed to spend on golf equipment that was not worth much at all. Now, you can learn from my mistakes.
I'm happy that we found golfoutletsusa.com
now. They have complete sets, drivers, woods, hybrids, irons, wedges, chippers and putters. They also have junior, lefty and ladies clubs. It makes it even better that they are reasonably priced golf clubs that won't break the bank.